In recent years, it has become popular to decorate with rugs. How come?
I think it's because many people long for a more cozy feeling in their homes. A rug creates a comfortable feeling in the room and dampens sound. Today, the range of carpets is also larger, there is a lot to choose from.
What should you keep in mind when buying a rug?
First, think about how you want to change the mood of the room. Do you want the rug to be the center piece of the room or do you want it to compliment the sofa and other furnishings? This determines which type of rug and color/pattern to choose. If you want the rug to be the center piece, then choose a patterned rug or a solid-colored rug in a contrasting color to other interiors in the room. If you want the rug to compliment other furnishings, then choose a neutral color or a rug with a discreet pattern.

We get many questions about which size to choose. Here the main rule is not to choose a rug that is too small. It always gives a poor impression. Ideally, you want to be able to place all the furniture on the rug in a living room.

I think you should look past trends when choosing a rug and rather invest in quality. Choose a rug in natural materials that can be recycled.
| | |
| --- | --- |
| | |
At Chhatwal & Jonsson, you recommend wool over other qualities. Can you explain why?

We like wool for its unique properties. It is a natural material that is soft and comfortable to walk on and beautiful to look at. It is durable and dirt-repellent and wool rugs fit in all rooms. Wool is also completely recyclable, which is important when we strive for a circular economy. Wool is climate-smart and a beautiful material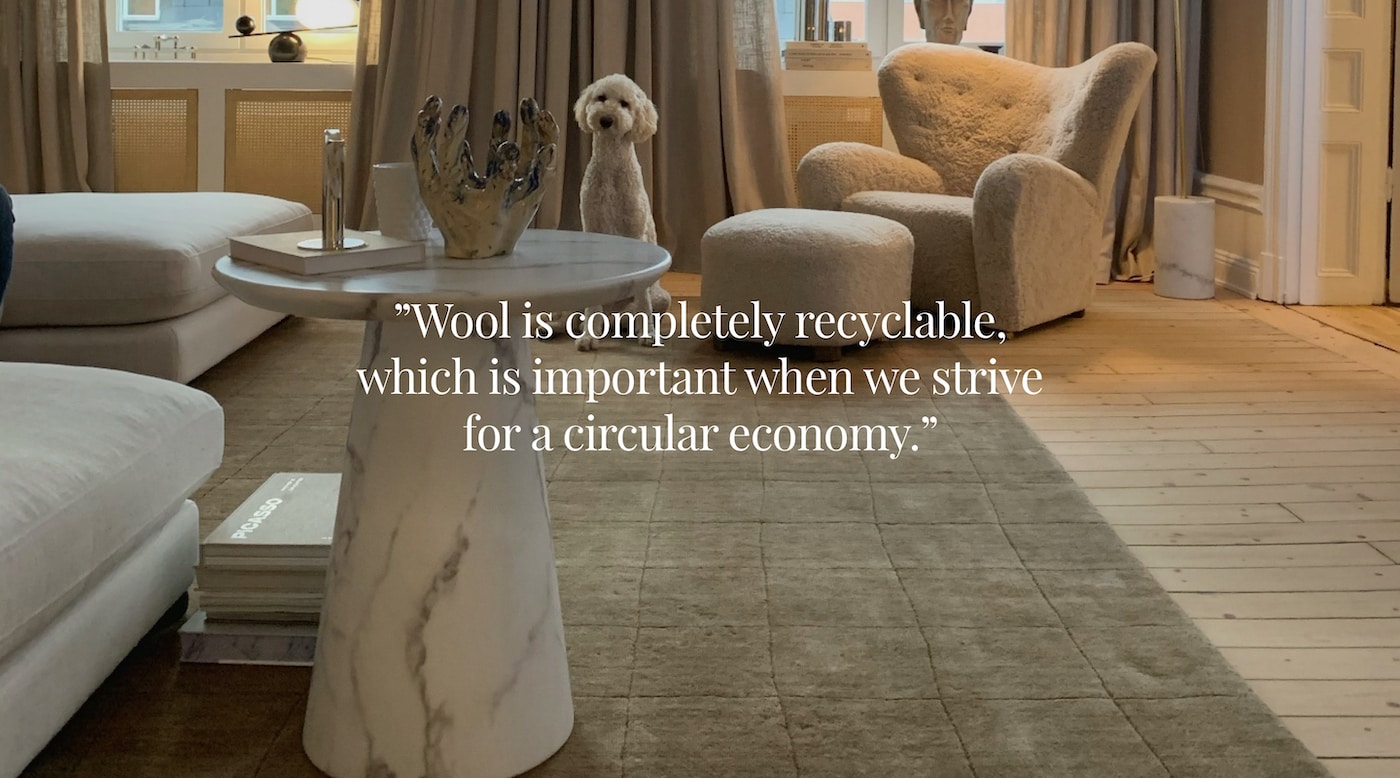 Tell us a little more about your traceable carpets, you usually say that they are really traceable.

Sustainable production was central to us already when we started Chhatwal & Jonsson just over 10 years ago. The whole idea behind the brand is to work with small-scale craftsmanship according to old resource-efficient principles that have little environmental impact.

A couple of years ago, we decided to take our sustainability work one step further and we launched our first fully traceable rug Una. The goal was to develop a traceable rug where all materials and all processes can be traced back to time and place. The purpose is to be able to ensure that all production takes place in both an environmentally and socially best way. A complex work that we are proud of and we can now offer more carpets than Una which are produced according to the same concept that we call A Traceable Rug.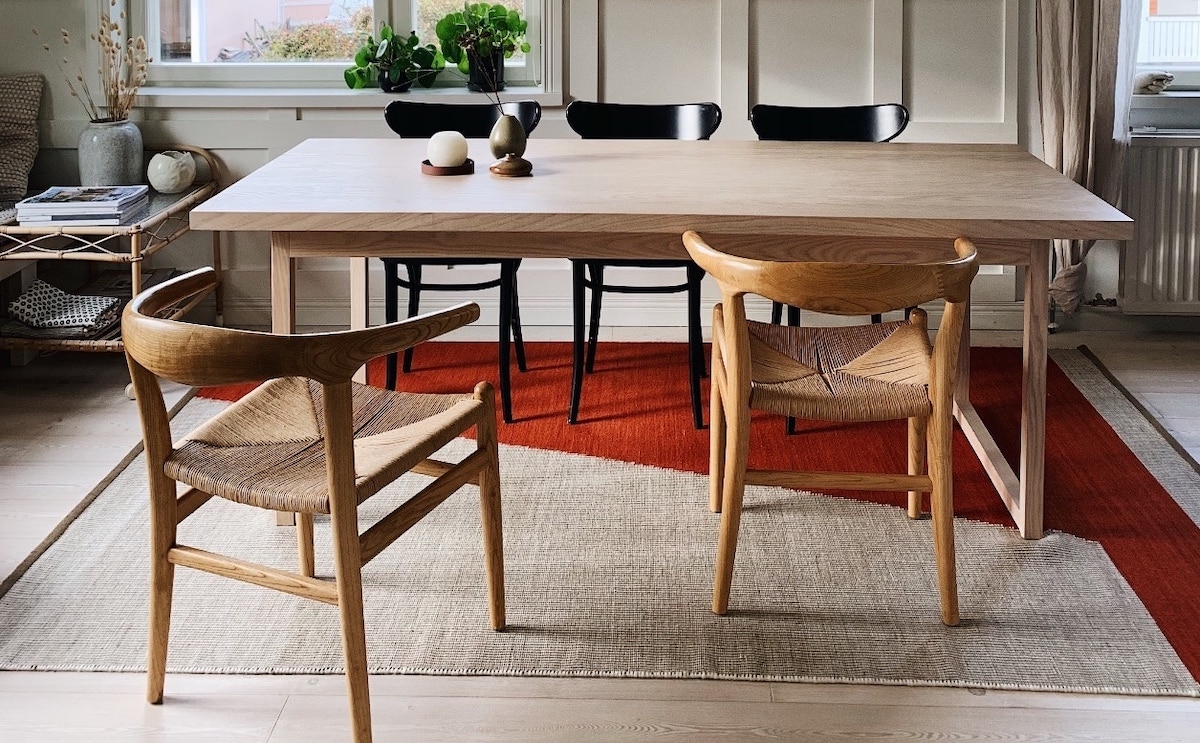 Trends come and trends go, if you want to make a "sustainable" purchase. How should one think?

Choose a woolen rug, it is the most climate-smart material. Avoid cheap carpets and focus on quality. Buy something you really like and think beyond the season ahead.


Explore our rug collection