Rug Guide
We love the way a rug can bring character, warmth and colour to a room. However, it can be difficult to know which rug to buy for your space. In our rug guide we give you our best tips about rug size and rug suggestions for different rooms. A general rule is that a large rug is always a better choice. There is nothing more out of sorts for your décor than a rug that is too small.


Living room rug
By placing all the furniture on the rug you can unify the décor and create a defined seating area. You could also place the furniture partly on the rug. This creates a sense coherence to the room and makes it look well disposed.

The living room is a social area and here we recommend a wool rug. A shag rug works as well if you want to add warmth and texture to the room.

Explore our shag rugs here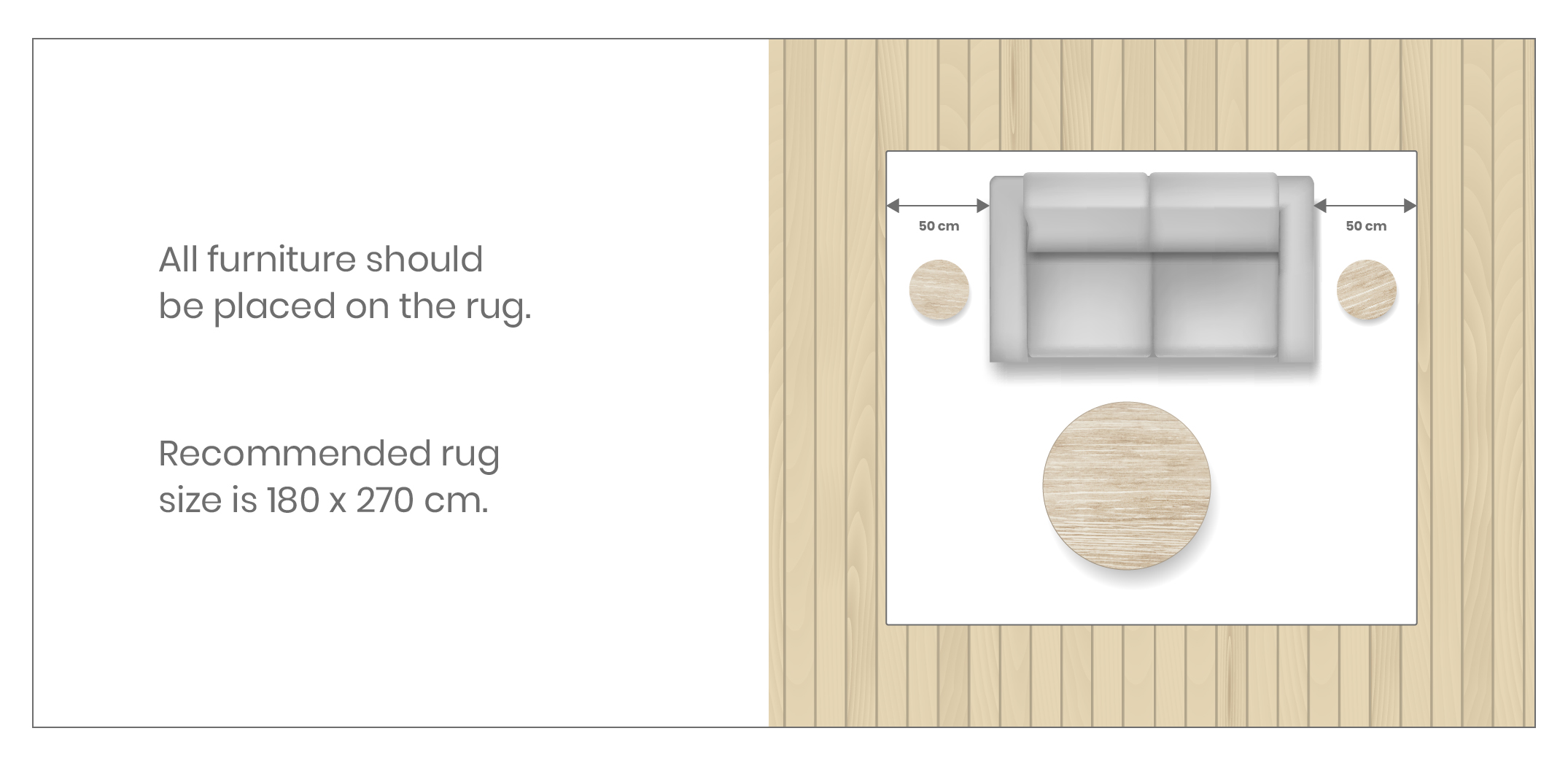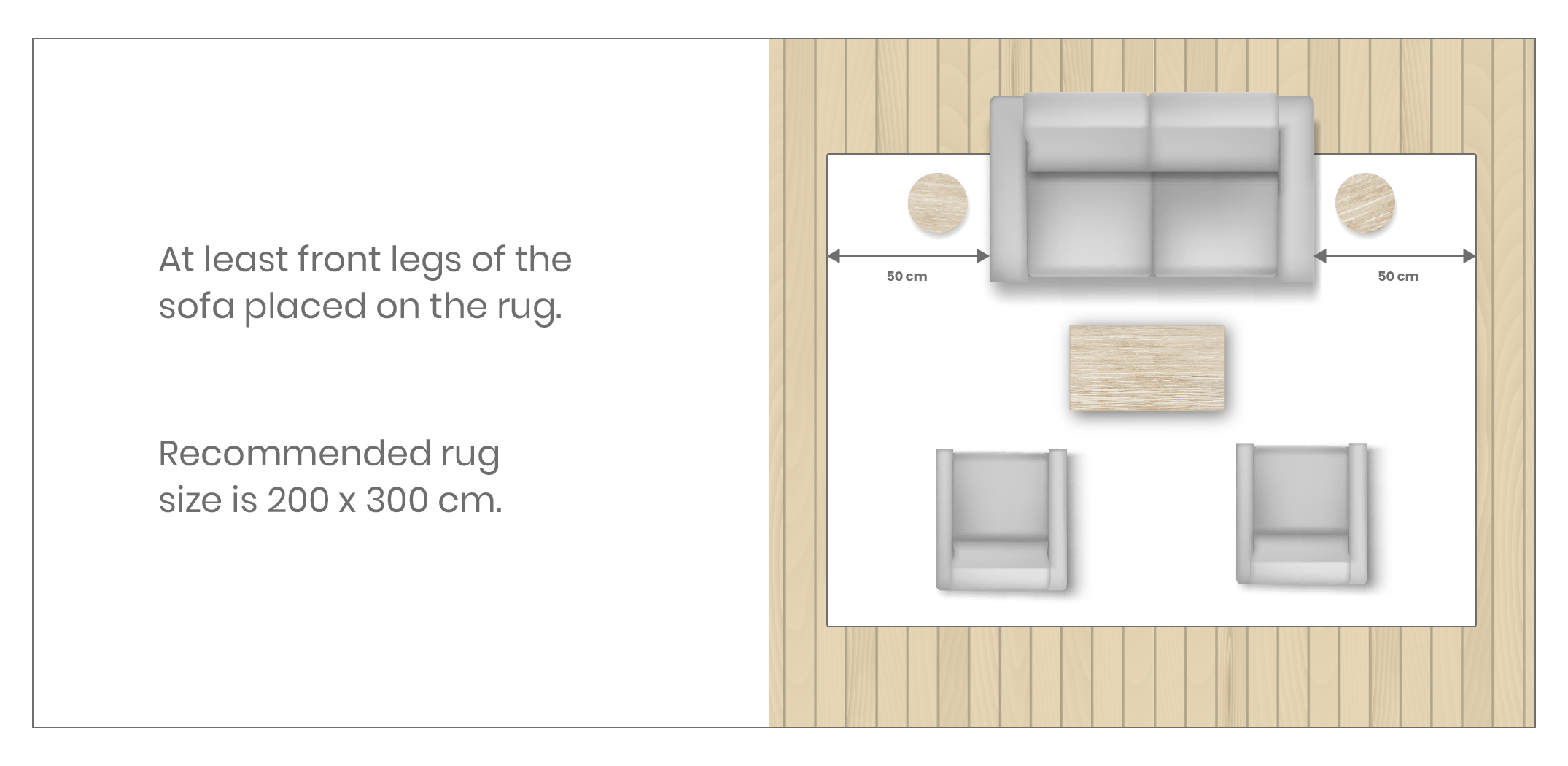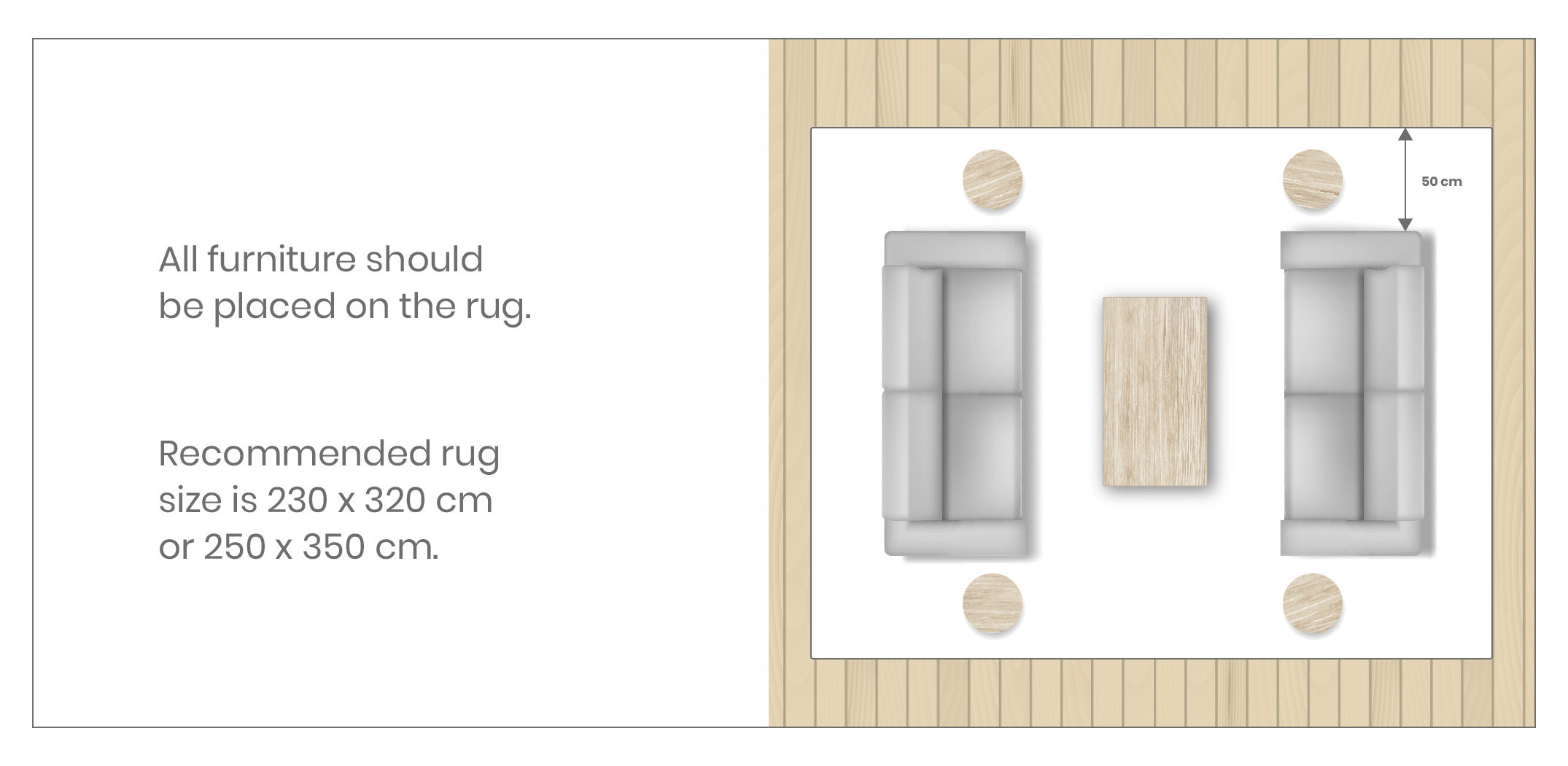 Bedroom rug
A rug in the bedroom gives a cosy feeling to the room. A popular choice is a large rug under the bed and nightstands. Optional you could also place the nightstands on the floor.

As a low traffic area a variety of rugs are suitable for the bedroom. We recommend a soft wool rug or a bamboo silk rug to give that soft feeling under your feet when you get out of the bed in the morning.

Explore our wool rugs here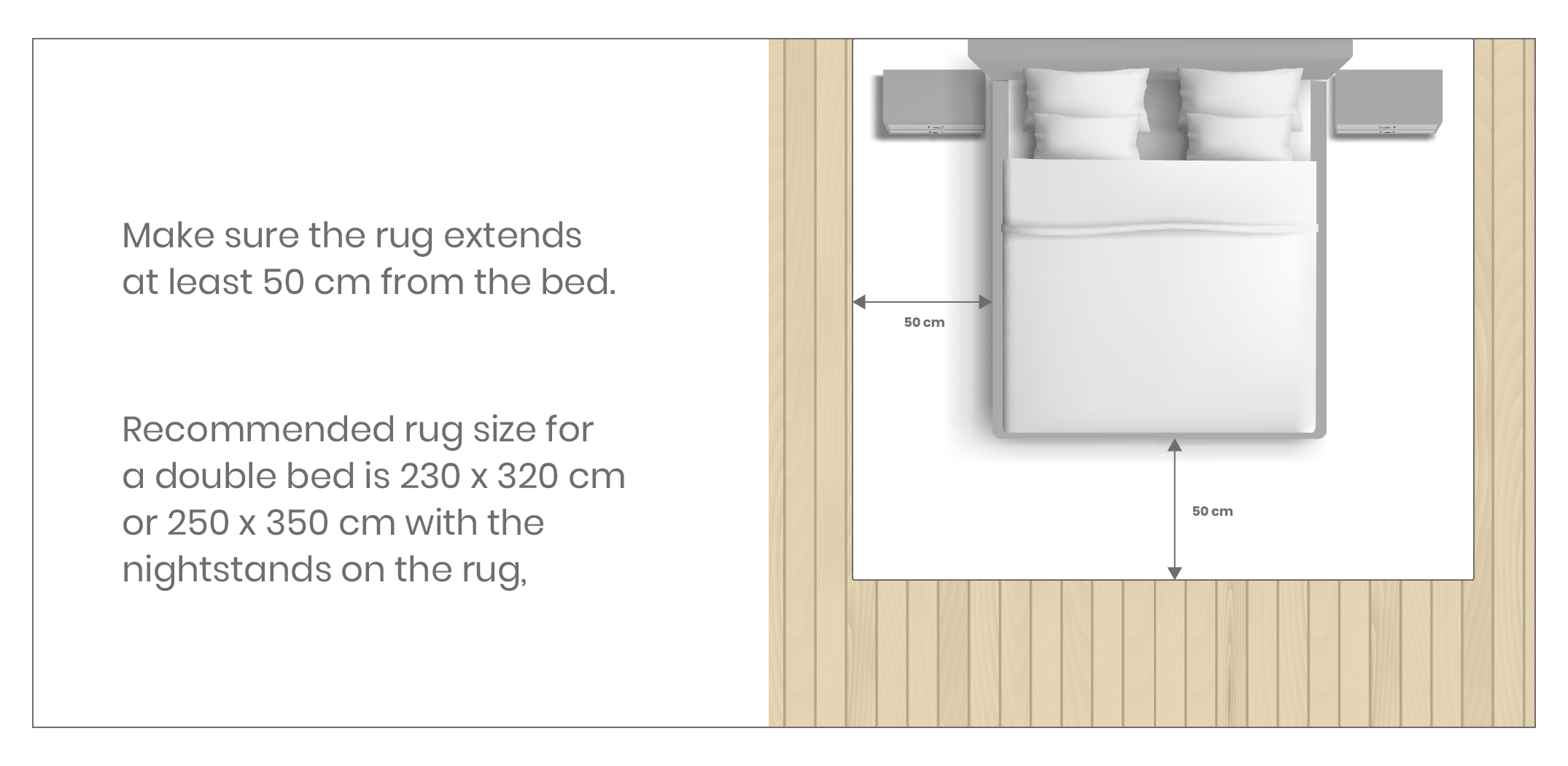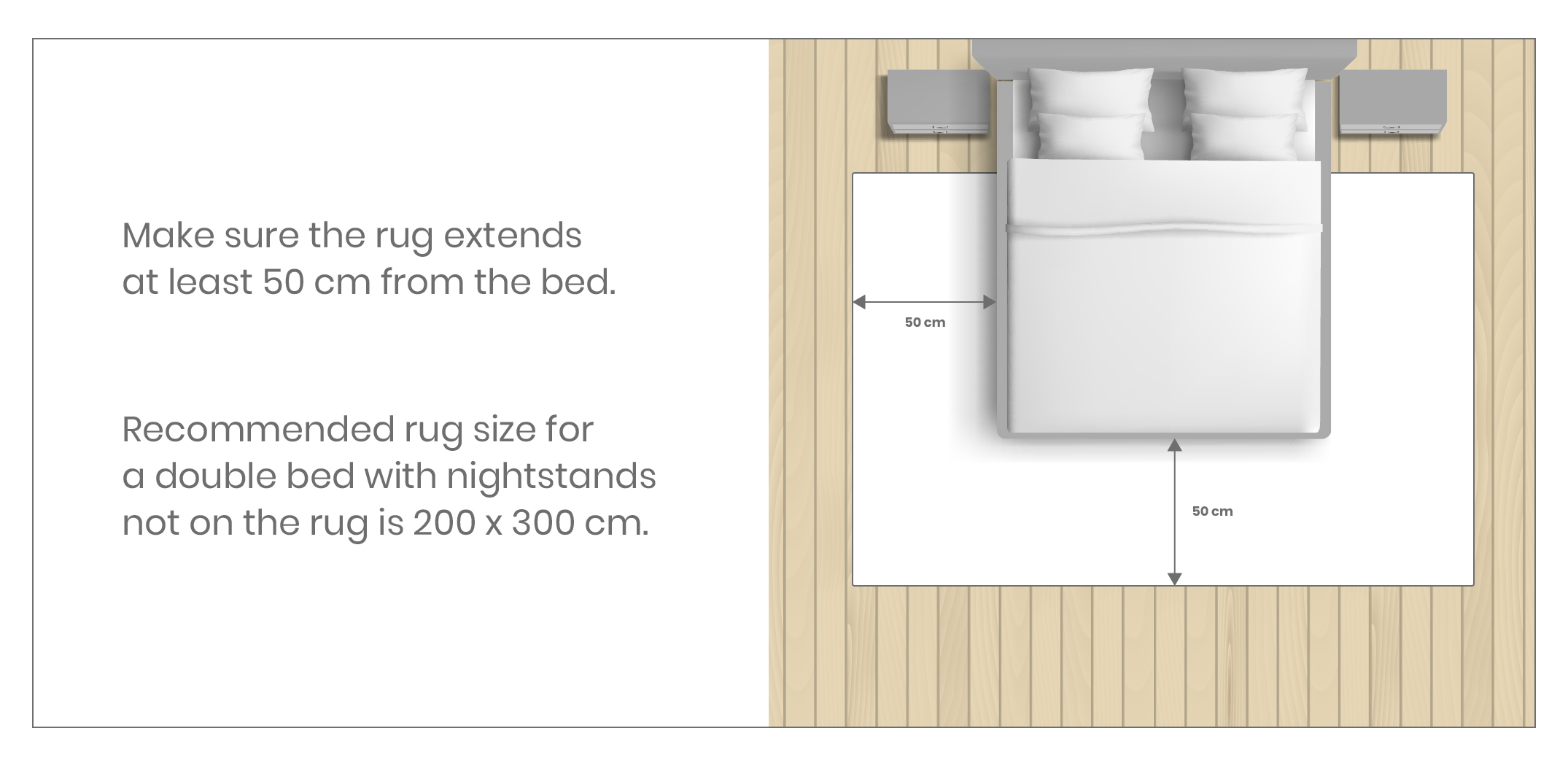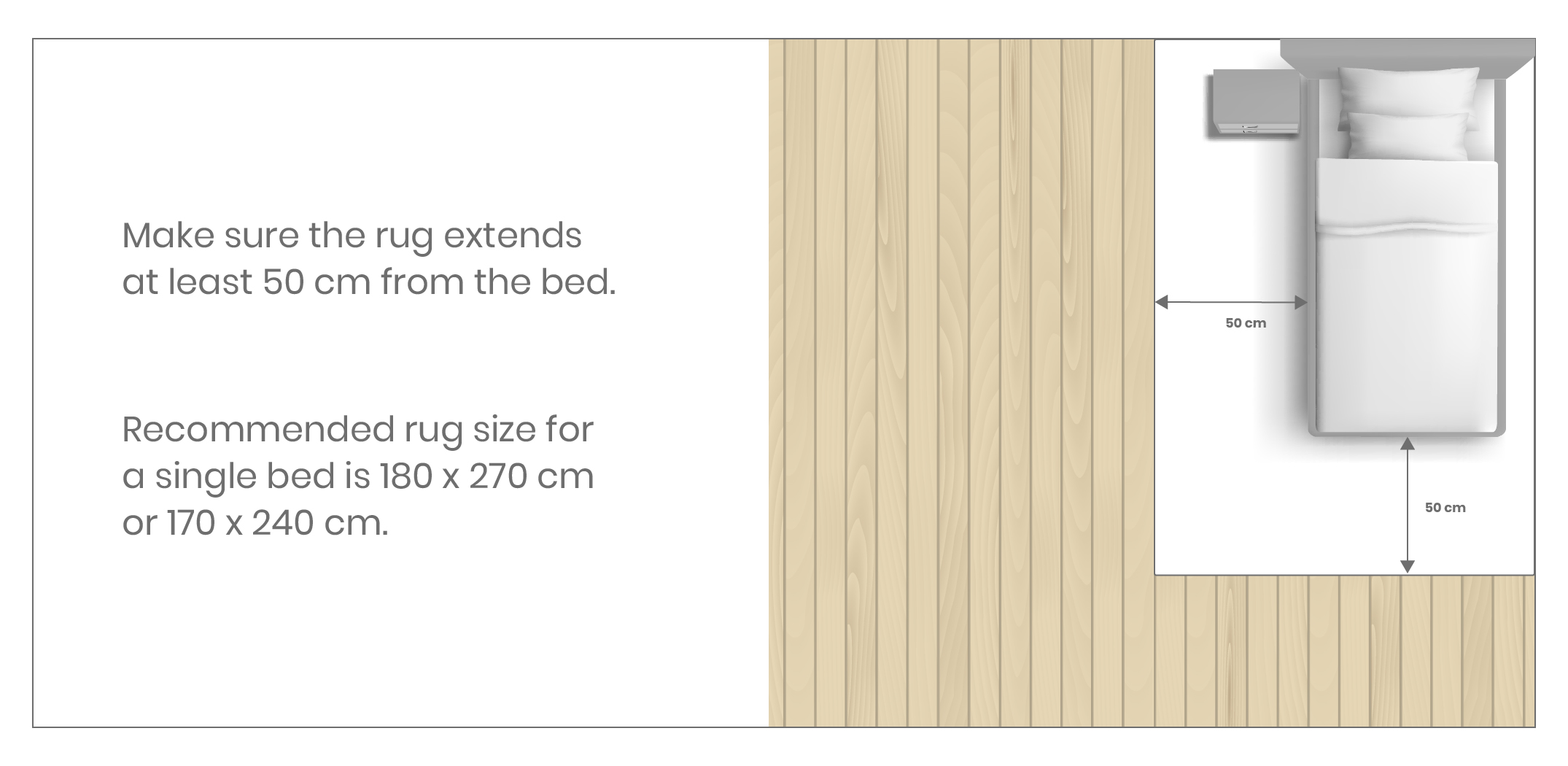 Children's room
The children's room becomes cosier with a rug and dampens the noise levels. A soft and durable wool rug is a good choice. Place the bed and nightstand on the rug. Recommended sizes are 170 x 240 cm and 180 x 270 cm.

Explore our patterned rugs here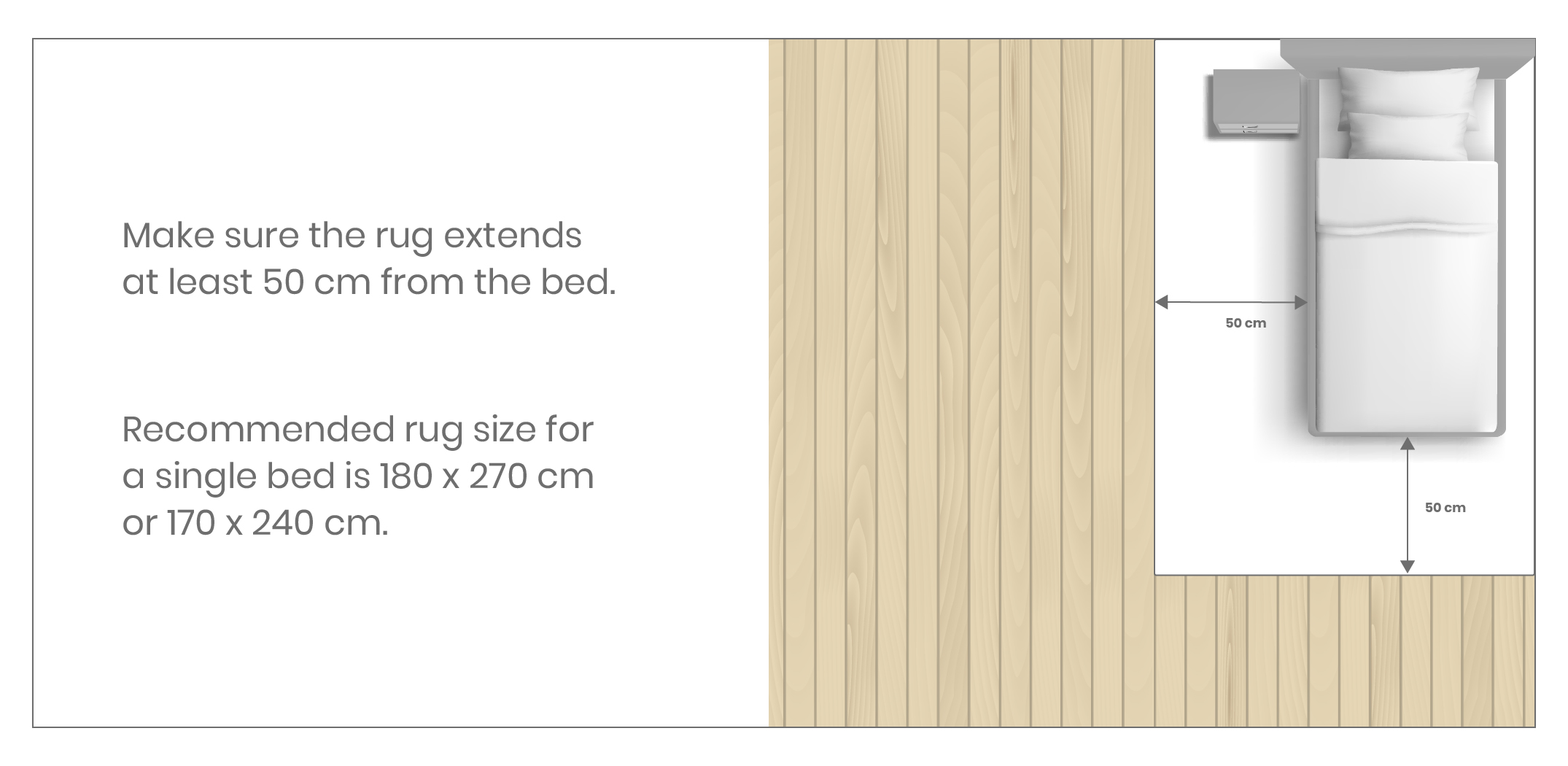 Dining room rug
The rug under the dining table should be large enough so you can pull out the chairs and sit down without the back legs coming off the rug. The allowance should be about 70 cm from the edge of the table. The dining room is used daily so here we recommend a flat woven wool rug that is durable and easy to clean.

Explore our wool rugs here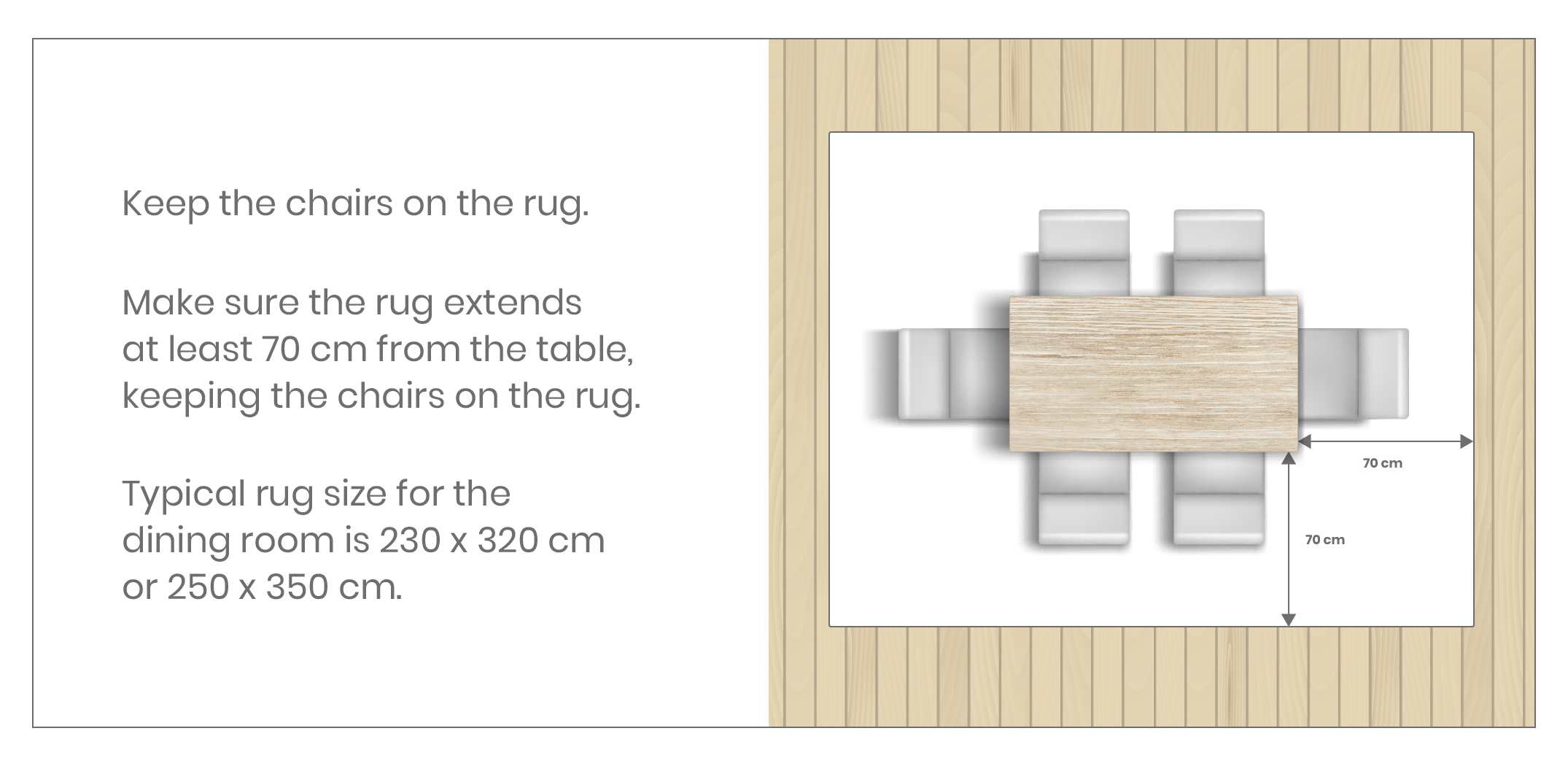 FAQs
What colour and pattern should I choose?

Choosing the right colour and pattern is essential for the ambiance in your living space. Match the colours of your rug with other colours in the room like cushions on the sofa, a painting on the wall or another object.

When it comes to patterns it is a matter of individual taste. Textiles are an easy way to decorate and to revitalise a space. We like to mix patterns to create an eclectic interior. If you have a sofa in a solid colour, try a patterned rug with plain and patterned cushions that have one colour in common with the rug. Don´t be afraid to mix, it adds to the personality to the room.

If you prefer a more monochrome interior, we suggest tone on tone cushions in the sofa and a rug that complements your room´s décor. Choose a rug with a pattern that enhances your general colour scheme.

Why is a wool rug always a better choice?

Wool is a natural fibre with unique features. It is durable, easy to clean, biodegradable and feels great.

Most of our woollen rugs are made of wool from New Zealand. The wool from New Zealand is among the best in the world and harvested through sustainable practices.

A wool rug is suitable for any room. The type of rug you should choose depends on how you use the room and what style you prefer. In a room with a lot of foot traffic a flat woven wool rug is an excellent choice. In a room with low traffic you could choose any wool rug, woven, hand tufted or shag. It is more a question of preference.

Do we need a rug pad?

A rug pad is a good investment. It prolongs the life of your rug and helps keep it in place. A rug pad also creates a cushion below the rug making it more comfortable to walk on.