A Traceable rug
| | | |
| --- | --- | --- |
| | All steps in the making of our traceable rugs are certified. This means that each rug has a tracking number that tells us who, how and where the carpet is made. It is only through traceability that one can work in a sustainable and conscious way. | |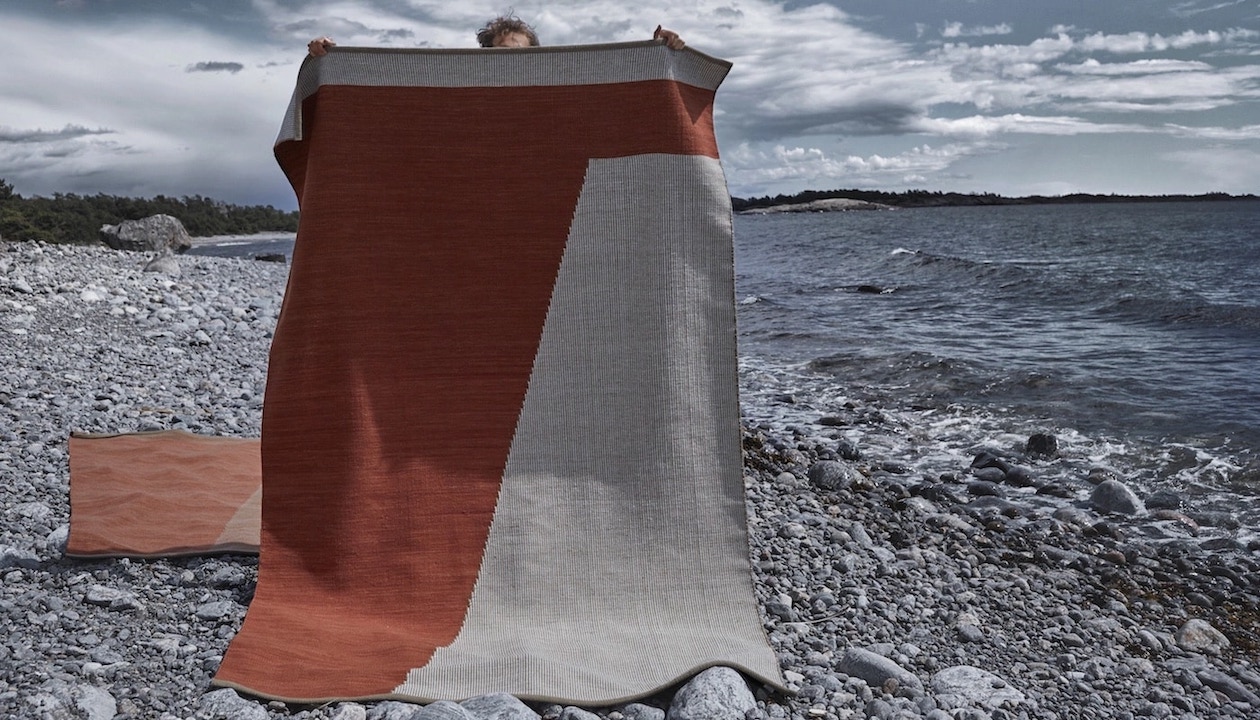 Responsible Wool and Cotton
| | | |
| --- | --- | --- |
| | Our traceable rugs are handwoven in certified wool from New Zealand, where quality of the wool and of the wellbeing of the sheep is guaranteed. The cotton warp is certified by Better Cotton Initiative, the largest cotton sustainability program in the world. | |

Conscious dyeing
| | | |
| --- | --- | --- |
| | The combing, twisting and dyeing of the wool are processes that are energy, water and chemical intensive. We are therefore working with certified units that work with green energy and the water used is re-cycled and purified. All the chemicals used are REACH complaint as per EU standards. | |

Weaving
| | | |
| --- | --- | --- |
| | People are important for sustainable production. An independent auditing agency ensures good and regulated working conditions. This means that our weavers have benefits like pensions, health insurance, annual bonuses and paid leave to mention a few. | |

From nature back to nature
| | | |
| --- | --- | --- |
| | Taking care of your rug is important to prolong its life. Our traceable rugs are made of 100 % natural material and are 100% recyclable, they will never cause any harm to nature when it finally is laid to rest. | |
Sustainable production
In our hectic, technology-ridden world we aim at creating thoughtful textiles. Sustainability has been defined in the United Nations Sustainable Development Goals SDG's 2015. Our work with Traceable rugs is a step in this direction – All footprints in the making of our traceable rugs are certified. This means that each rug has a tracking number that tells us who, how and where the carpet is made. It is only through traceability that one can work in a socially and environmentally responsible way.

Choice of raw material:
The choice of the raw materials is a very important to us. The source, life span, care and potential recyclability are kept in mind when we choose our materials. Natural materials that are ethical sourced are our preferred choice:


Linen: Linen is made from flax and is a climate smart material that uses very little water. Linen is durable, easy to maintain and has a beautiful structure that gives life to fabric. Since we use 100% linen it is completely recyclable.


Wool: Wool is a versatile natural resource that is both renewable and recyclable. We love woolen rugs and in our traceable rugs we use certified wool from New Zealand. Wool is durable, stain resistant, easy to care for and lasts a lifetime. Since we do not blend the wool with any polyester fiber it is completely recyclable.


BCI cotton: Better cotton Initiative is a step in the right direction. It doesn't allow the use of genetically modified seeds and restricts the use of many chemicals. Cotton production still uses water and land but it helps sustain the land it is grown on through crop rotations, natural ways of controlling pesticides.

OEKO-TEX cotton: All our cotton velvet is made in mills that are Oeko-Tex 100 Certified.

The Green Leaf: The green leaf symbol on our rugs indicates a certified traceability guarantee.

Quality control and certification
| | | |
| --- | --- | --- |
| | We work with skilled artisans using traditional and sustainable methods of production. We have our own team on the ground along the entire production process to ensure that our standards of production are followed. | |
Impact calculator for Chhatwal & Jonsson